IEC Continues, Expands Embayment Monitoring in Long Island Sound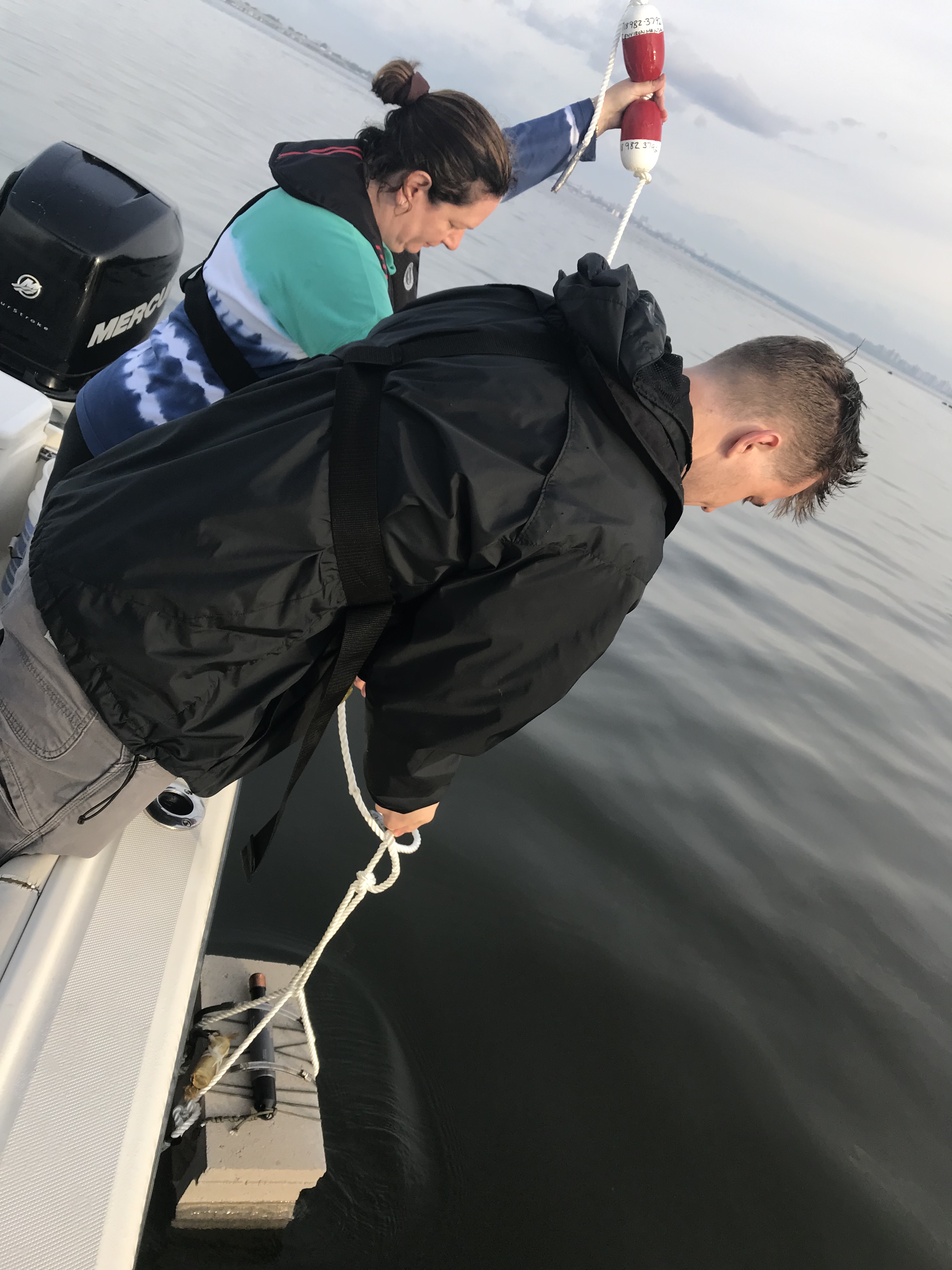 On May 16th 2019, IEC began its seasonal embayment monitoring in Long Island Sound. For the third consecutive year, IEC is performing monitoring in Little Neck Bay and Manhasset Bay in support of the Unified Water Study, which is funded and coordinated by Save the Sound/Connecticut Fund for the Environment. From May through October 2019, IEC will be performing monitoring and sampling in these priority embayments twice a month. As in 2017 and 2018, IEC will continue to monitor "Tier I" parameters in Manhasset Bay, including dissolved oxygen, chlorophyll a and
IEC Staff deploying continuous monitoring data loggers in Little Neck Bay
qualitative macroalgae surveys. New for 2019, monitoring in Little Neck Bay has been expanded to "Tier II," which includes additional monitoring for nutrients and the deployment of continuous monitoring loggers at two locations within the Bay, which were launched in June (see
photo, right)). Continuous monitoring loggers will record the dissolved oxygen, temperature and salinity at two Little Neck Bay locations every 15 minutes to assess the diurnal fluctuations in dissolved oxygen.
IEC is also providing analytical services to the Unified Water Study, performing chlorophyll a and nutrient analyses on samples submitted from participating groups.
More information about IEC's participation in the Unified Water Study can be found on the project page.