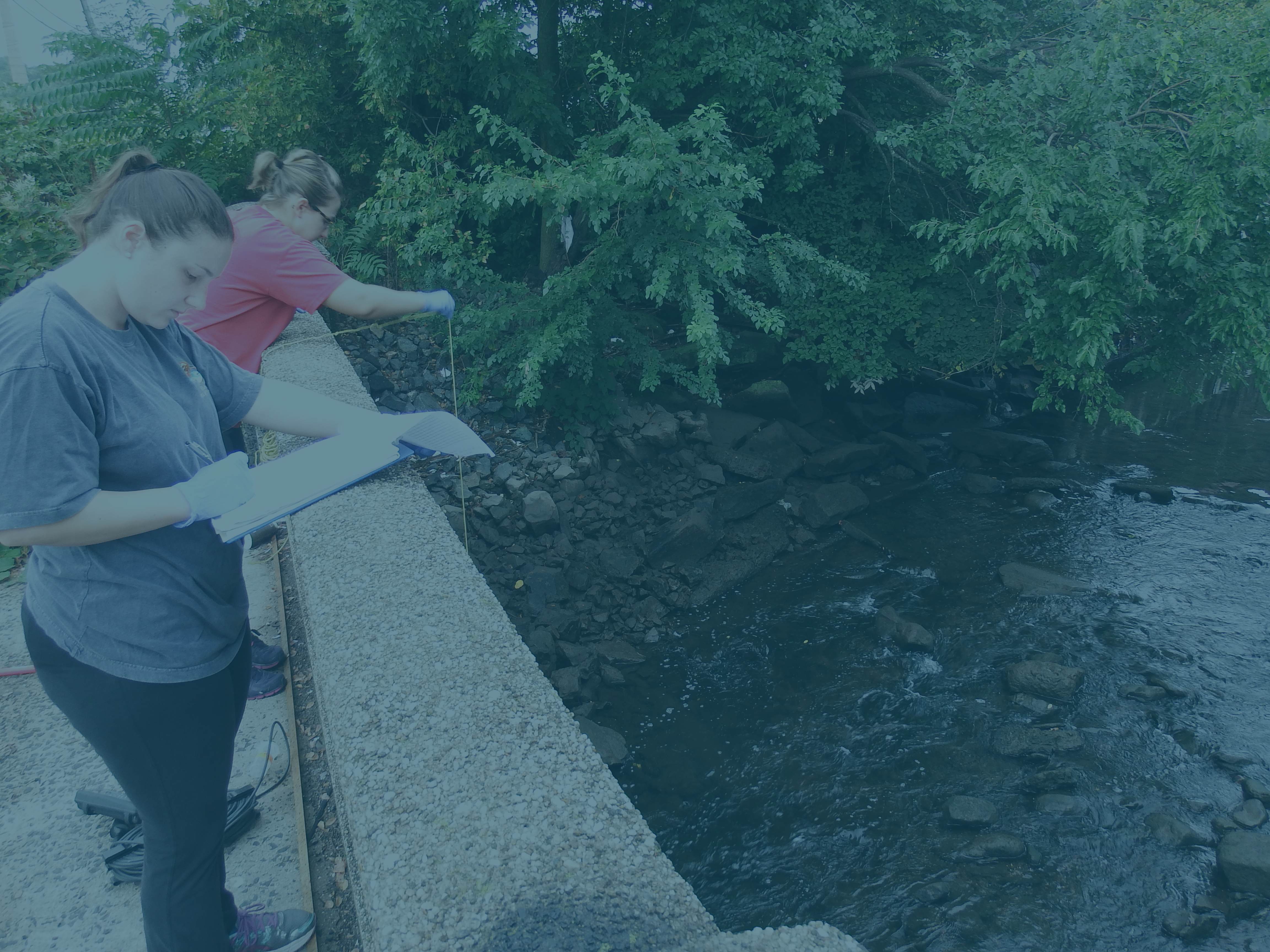 ---
Hypoxia in Far Western Long Island Sound and Upper East River - 2014
The Interstate Environmental Commission District (IEC District) has monitored the westernmost portion of the Western Long Island Sound Basin each year since 1991. Targeted water quality surveys are completed between June and September to document the transition of waters into and out of a state of hypoxia. This collaborative program is performed in support of the National Estuary Program's Long Island Sound Study (LISS; http://longislandsoundstudy.net/).
IEC District's 2014 monitoring program consisted of 7 surveys at 22 stations in Long Island Sound, from the upper East River to the far western Long Island Sound (also known as the Narrows; see maps above and below). In situ water quality measurements were recorded and surface samples were collected and analyzed for total suspended solids, chlorophyll a (a pigment in photosynthetic organisms used as an indicator of algal abundance), and nutrients (a priority water quality indicator and management concern identified by the Long Island Sound Study).
The overall goal of IEC District's seasonal monitoring program is to effectively measure key water quality indicators identified by the Long Island Sound Study (LISS), such as hypoxia (low dissolved oxygen) and nutrient pollution, which are important for managing priority areas of concern. IEC District worked cooperatively with US EPA's Long Island Sound Office and LISS partners to ensure this season's monitoring project served the needs of the management community of the LISS.
DOWNLOAD REPORT