IEC's Coordinated Volunteer Pathogen Monitoring Program highlighted by NY-NJ Harbor Estuary Program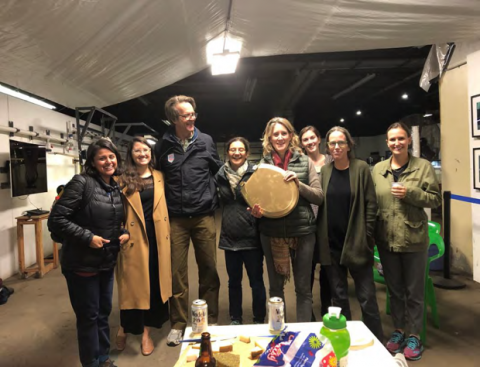 Thanks to the partnership of the Interstate Environmental Commission (IEC) and other partner agencies and organizations, a coordinated volunteer pathogen monitoring effort in the shared marine waters of the estuary and the Interstate Environmental District (IED) is now underway.  The combination of IEC's laboratory space, QA/QC support oversight, and field equipment and the work of the Freshkills Park Alliance and Lower Raritan Watershed Partnership last season has led to new data about shoreline pathogen levels in the Arthur Kill and Raritan Bay. 

IEC supports groups and individuals wishing to start a pathogen monitoring program, who may not have the resources, with lab space and expertise to perform lab analysis, a large "umbrella QAPP," and an equipment loan (if desired). Jessica Bonamusa, Environmental Analyst with IEC, talks on the importance of this support, 'the overall goal is to lift barriers for groups wanting to sample their local waterways, and to expand high-quality monitoring into otherwise unmonitored areas.' IEC is certified by the National Environmental Laboratory Accreditation Program (NELAP), allowing groups to obtain results that also fall under this certification.

This past year, IEC made significant advances in helping address monitoring gaps and lack of information for key locations through work involving Citizen Science monitoring for near-shoreline pathogens.  This is advancing a key water quality objective in HEP's Action Agenda. Data collected and produced from both groups for the 2019 season will be comparable and will help fill in data gaps and complement other sampling programs going forward. 

IEC and HEP will be partnering in the new year to support groups and individuals conducting citizen science pathogen monitoring by hosting a full day of workshops related to pathogen monitoring;  stay tuned for more details to come! For more information about IEC and their available resources to groups and individuals looking to become involved with monitoring their local waterways be sure to visit them here or contact Jessica Bonamusa at jbonamusa@iec-nynjct.org.