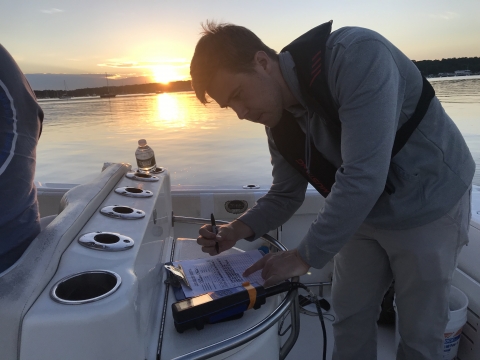 IEC and CTDEEP are pleased to release the 2018 Long Island Sound Hypoxia Season Review.
The report focuses on CT DEEP's and IEC's 2018 in situ monitoring parameters and includes:
Estimates of areal extent,
Duration estimates,
Salinity,
Temperature,
pH,
Water clarity,
 And spring chlorophyll a data.
For the first time, the 2018 report also includes:   nutrient data collected between 2014 and 2018 from select stations along the axis of Long Island Sound.